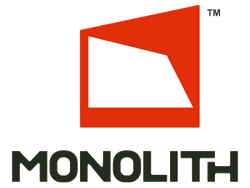 The exciting release of
Guardians of Middle-Earth
is just around the corner. The popularity of MOBA are on the rise, and with them come all sorts of changes and refinements to the genre. With one of the first complete MOBA experiences on the consoles,
Monolith Productions
must have a lot of insight into the design process. Now is your chance to learn from them directly!
Monolith Productions, the developers behind Guardians of Middle-Earth, has kindly offered to answer your community questions! Dying to know more about the game map? How the text and films inspire the game? Or which character is their favorite? Simply leave your questions in the comments below by November 29th and we will deliver them to the team. Come back on December 3rd for answers to your questions!
While of course we cannot ask all questions, we will do our best to parse down and bring as many as possible, so ask away!
Ad blocker interference detected!
Wikia is a free-to-use site that makes money from advertising. We have a modified experience for viewers using ad blockers

Wikia is not accessible if you've made further modifications. Remove the custom ad blocker rule(s) and the page will load as expected.